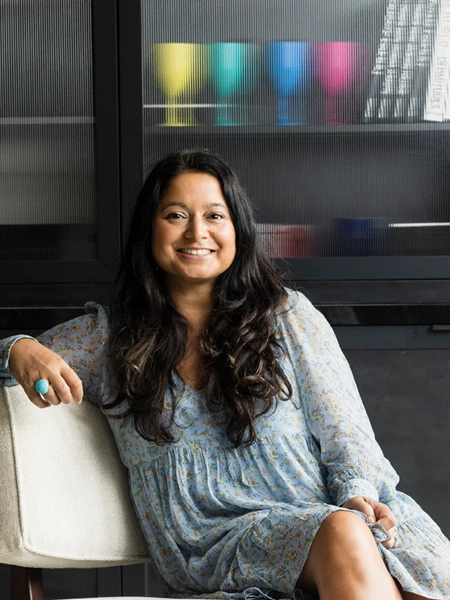 "I'm often asked what my favourite part of working at Puma is; for me, it is wholeheartedly the people I work with. We work hard to ensure that we are somewhere where people can entrust their careers to us while working in a dynamic, fun, inclusive and values-led business."
"Working as the Chief People Officer across Puma Capital Group means I am lucky enough to work across all business units and with team leaders to support people-related matters and drive cultural initiatives for staff. I am part of the team that founded Puma, and it's been a privilege to watch it grow and develop into the business it is now. As an active member of the Puma Board, I sit on various internal and executive committees. I also enjoy working on different strategic and operational HR and people initiatives for our more comprehensive portfolio companies, from delivering critical subject matter expertise to recruiting key personnel.
Our vision for the people of our business is ' to be the employer of choice by recruiting, developing and retaining high-performing, diverse people who can thrive in a fair, inclusive and values-led business'. As a Chartered HR professional with over 20 years of HR & recruitment experience in the UK and internationally, I spent several years at Financial Dynamics (now FTI Consulting), working across the group with a broad remit both within the UK and across 26 offices internationally. Before that, I also spent some time in the executive search sector and briefly worked for the NHS. I joined Shore Capital as Group Head of HR in April 2011, moving to focus solely on growing and developing the Puma business a few years ago. During my time here, I've played a key role in ensuring Puma is a values-led business through various ongoing initiatives and instilling a people-first mindset and culture. I have a BSc in Psychology and an MA in Personnel and Development."
What gets her up in the morning
"I am enormously privileged to work in a career that I love. I'm passionate about supporting the people in Puma to fulfil their career ambitions while making it an enjoyable workplace. We're a people-centric organisation, and I vehemently believe that making sure our corner of the world is the best it can be is critical to the success of our business."

When she's not at work
"I'm always busy juggling all my hobbies, which include travelling, exercise, films, interiors, reading, and spending time with my husband, 12-year-old son and dogs. I'm also a trustee on the board of the Bromley Homeless charity, a passion of mine and something I'm proud of being able to support in my spare time. My other favourite passion is cake, which I make sure forms part of many of our celebrations in the business!"
WORKING WITH PUMA
Hear from our people
Our talented team come from various backgrounds - from eye surgeons to economists to historians and barristers. Why not find out more about why some of them work at Puma and what they think makes our organisation unique?
George Clelland
Investment Product Manager,
Puma Investments
Joe Cornwall
Investment Manager,
Puma Public Markets
Karen Makomereh
Head of Operations,
Puma Investments