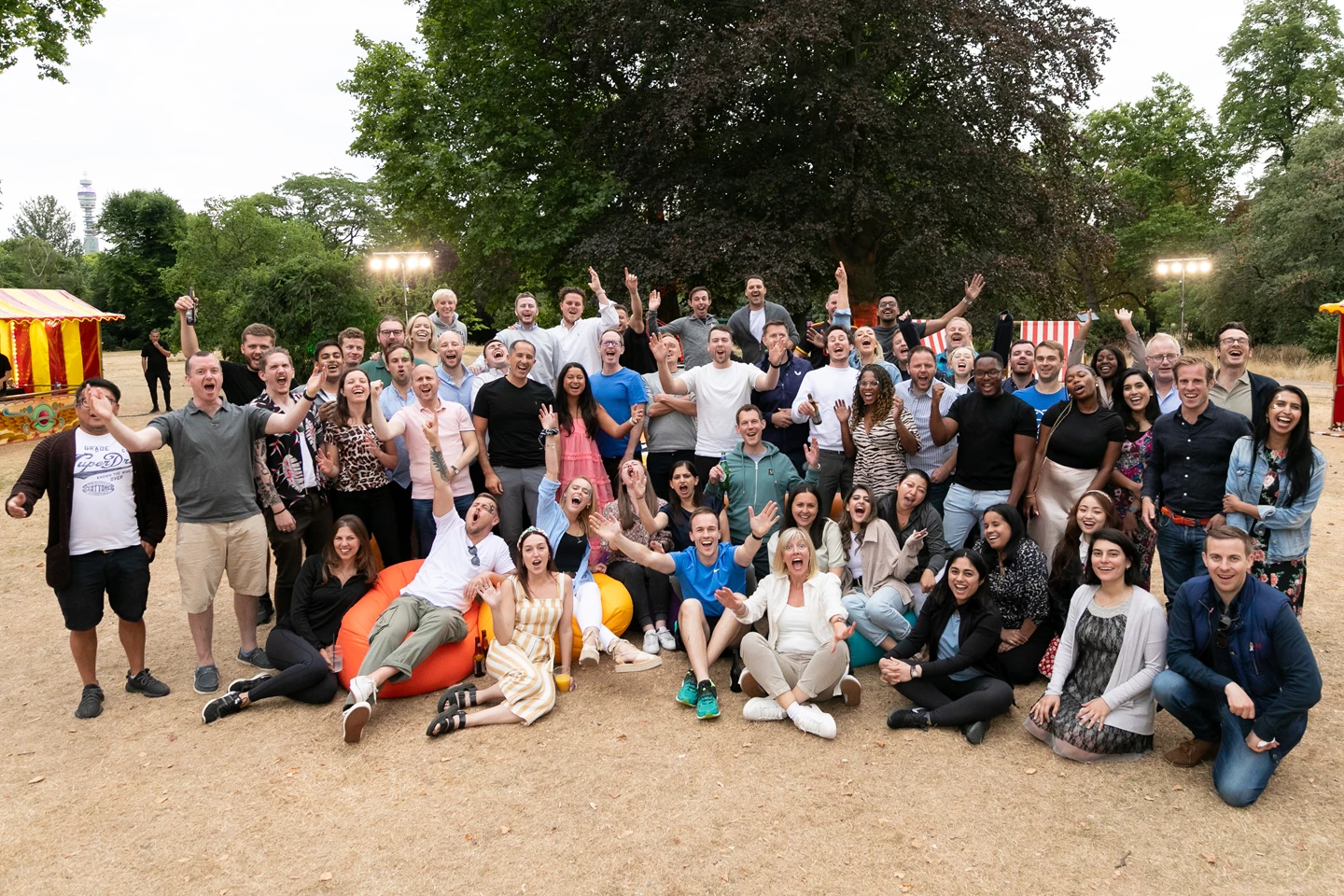 Every year the Puma team get together for a day out to catch up and celebrate the year gone by.  This year's event was unique as it was our 10th anniversary.  The day was (as always) made up of a bit of work, a few surprises and a lot of fun!
We started the day with a barbeque lunch, followed by our quarterly values-based town hall.  This town hall was particularly memorable as we heard from representatives from across the business about our journey over the last ten years – some of our team even managed to get their stories across through the creative medium of poetry. 

Then we got onto the serious business of our annual rounders' tournament.  Our four teams battled across several pitches for the match, and thankfully our 'umpire' navigated us through the game's complicated rules, crowning a clear winner.
The team returned to the beautiful grounds at Regent's University, where they were met with a surprise set up of fairground games, face painting and live music.  We ate, drank and caught up over a beautiful summer evening celebrating each other and enjoying a little more healthy competition over hook a duck and wipe-out.  We were also delighted to enjoy the company of many of our staff's partners, who joined us to celebrate in the evening.
Our final (and best) surprise was announced after we cut our 10-year birthday cake - we brought out a live band for the team to perform karaoke with.  Many shy and hesitant signer was transformed into full-scale rockstar serving their teammates.  The night ended with sore throats (from singing and cheering) and sore feet from all the dancing!  We're counting the days until our next one already…