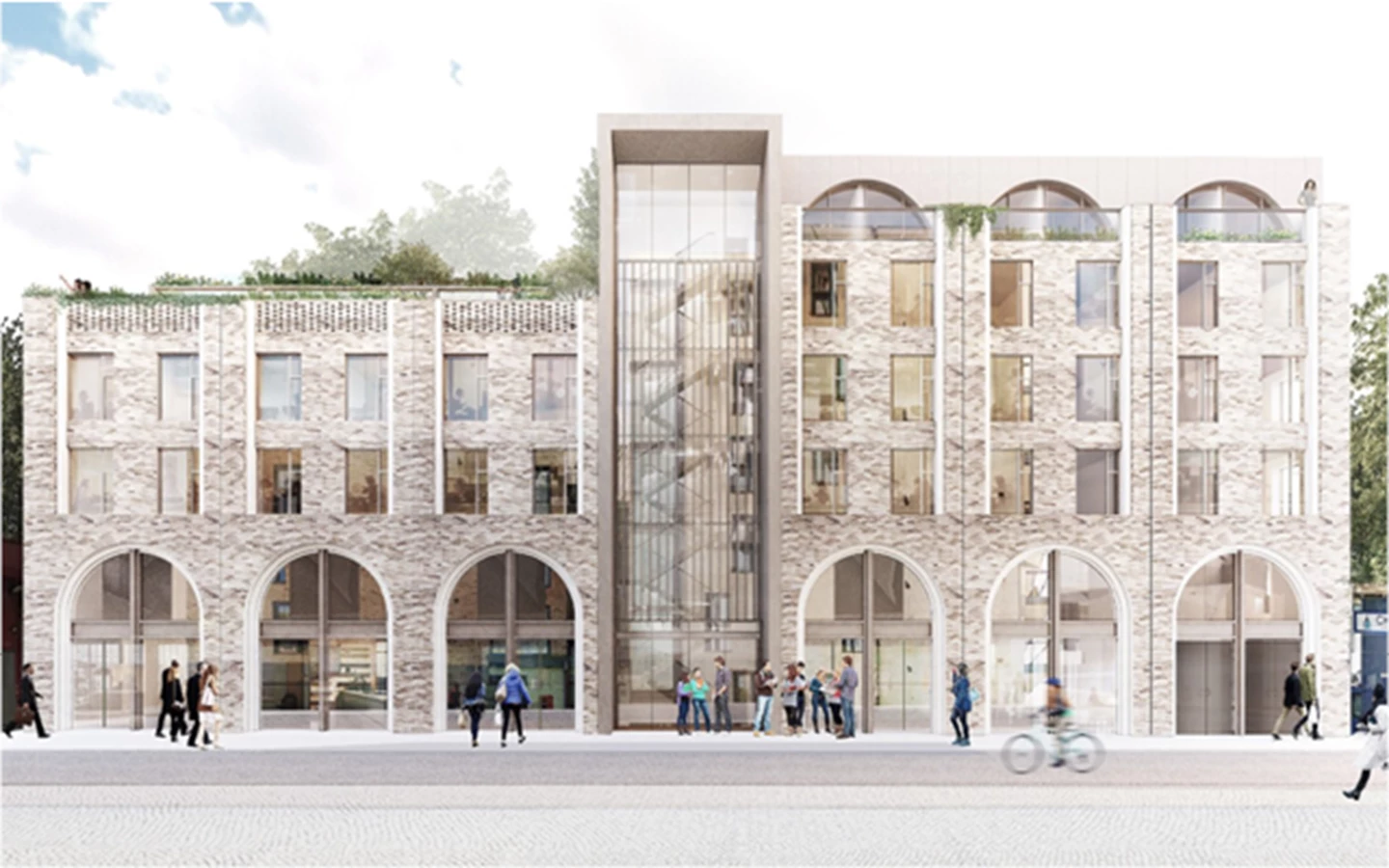 Puma Property Finance has partnered with Kosy Co Living and Maven Capital Partners to build Brighton's first purpose-built co-living development.
The popular communal living concept planned for Melbourne Street, Brighton, is expected to be completed late 2023.
Puma Property Finance has partnered with Kosy Co Living and Maven Capital Partners to build Brighton's first purpose built co-living development. Once completed, the complex will comprise 83 single occupancy studios, with shared kitchen and lounge space as well as an extensive range of amenities including gym, cinema, roof garden terrace and co-working area with café.
The development is part of Kosy Co Living and Brighton's first proposed 388-bed co-living and co-working urban village, which is on Melbourne Street.
Co-living is a housing rental option which is growing in demand across many UK cities and proving popular, especially amongst millennials, offering a convenient and affordable alternative way to rent a property. This new concept of living is designed to meet with changing consumer demands and the growth of 'generation rent'. Residents have access to an extensive range of facilities required for modern living, with housekeeping and all bills and utilities covered by a single rental payment. The all-inclusive rental package at Brighton also includes co-working facilities for residents, to accommodate today's working environment.
Brighton is an ideal location for co-living due to its established creative, artistic and digital media community, with a high proportion of those being freelance and young professionals. The city also has a chronic lack of available housing which is intensified by the average house price to income ratio sitting at 12x, one of the highest in the UK (source: Halifax).
Eliot Kaye, Managing Director at Puma Property  Finance, said:
"As a relationship lender, we are delighted to be working with Maven on what will be our third project together. The Brighton Kosy Co Living development will further expand our commitment to the UK living sector in general and co-living specifically, where we are seeing increasing demand for flexible living and working rental accommodation. We are excited by these plans and believe they will be a welcome expansion to the housing options available to Brighton's local community."
Colin Anderson, Partner at Maven, commented:
"We are delighted to be partnering with Kosy Co Living to bring the co-living concept to Brighton and helping towards addressing the acute housing shortage in the area. Once built the property will have excellent ESG credentials including solar panels, green roof, energy saving smart-tech and all-electric heating, as well as dedicated space for community use. This will provide a fantastic opportunity for Brighton's young professionals to access this new dynamic way of living and working.  At Maven we have significant experience of delivering similar high-end projects across the purpose-built student accommodation sector and are excited about the natural evolution into this attractive sub-sector of the residential market."
Paul Brundell, CEO at Kosy Co Living, added:
"We're thrilled to have Puma Property Finance and Maven Capital Partners involved in phase one of our co-living urban village. How we live and work is changing. This building has been designed in response to that with location, people and community in mind. With state-of-the-art amenities, a huge co-working facility designed to suit a multitude of professions and our all-bills included rent model, we are creating a truly unique, attractive and affordable living option in one the best and most in-demand UK cities to live."
Get in touch
For more information on any of our lending products, please contact one of our dedicated professionals on 0207 647 8160 or [email protected].