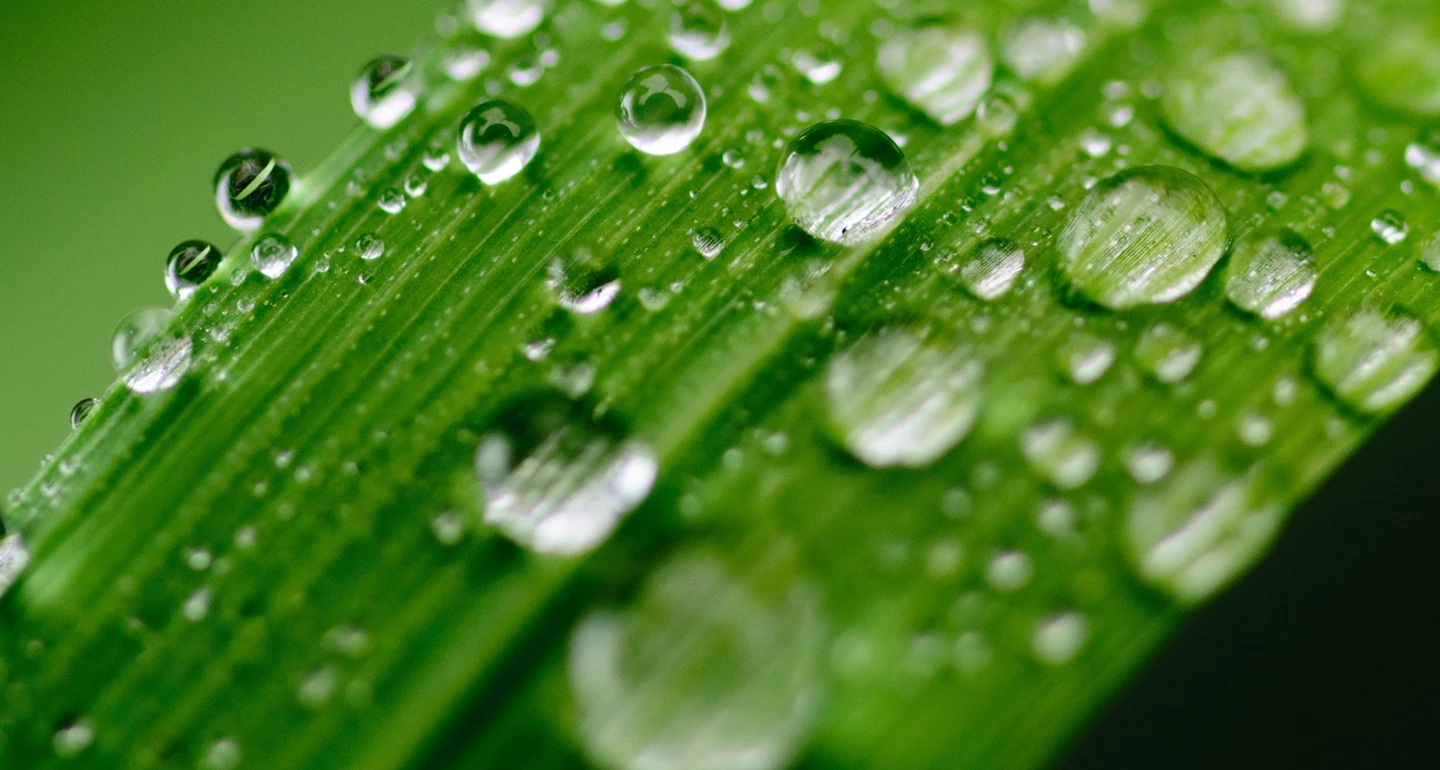 We're delighted to share that we recently celebrated five years of the Puma AIM Inheritance Tax (IHT) Service, which launched in the summer of 2014.
Our philosophy
Back in 2014, we set out to follow an investment policy of buying good-quality, growing businesses at sensible or, even better, cheap valuations – with the intention of owning companies for at least three to five years. Today, of the original 19 stocks purchased, we still hold 11 in the portfolio. While there have naturally been a few hurdles along the way, we're proud that our award-winning Service has gone from strength to strength, with the portfolio increasing by +45.64% net of management and dealing fees and outperforming the FTSE AIM All Share Index by +28.59% during this time. The compound annual growth rate is 7.81%, which is more than double that of the FTSE AIM All Share Index.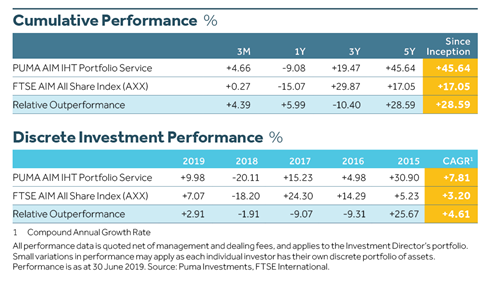 When creating the service, we wanted to deliver a consistent experience for investors, so we link everyone to the same model portfolio. And we also use a live model with money in it – so when we report our performance it reflects the reality of trading and the costs of asset management fees.
Available on platforms
Since 2017, we've led the way as one the few AIM IHT Services available on platforms, operating with Ascentric, Standard Life and Transact and, this year, becoming the first to join the Fidelity platform, FundsNetwork. We've found our Service works particularly well on platform as its model portfolio structure means we can ensure all investors receive broadly the same portfolio on each different platform as those who invest directly. This provides simple and clear visibility for investors as AIM investments can be held alongside other holdings.
Investing via an ISA
We've also recently enhanced the Service by increasing our minimum subscription to £20,000, making it simpler for clients to invest their ISA allowance and mitigate Inheritance Tax whilst retaining the benefits of an ISA.
The future
Going forward, we hope to continue to deliver strong returns to investors. In doing so we will also continue to support small, often family businesses, that are the backbone of the British economy.
Get in touch
If you'd like to find out more about the Puma AIM Inheritance Tax Service, please visit here or get in touch with our Business Development Team, who'll be happy to tell you more. 
Risk Factors
An investment in the Service carries risk and may not be suitable for all investors. Investors can only invest in the Service through a financial adviser who has assessed that an investment in the Service is suitable. Past performance is no indication of future results and share prices and their values can go down as well as up. Tax reliefs depend on individuals' personal circumstances, minimum holding periods and may be subject to change. An investment in smaller companies is likely to be higher risk than other investments. Investors' capital may be at risk and investors may get back less than their original investment. An investment in the Service should be considered a long-term investment. AIM stocks are largely small and illiquid. They are characterised by significant spreads and low trading volumes. It may prove difficult for investors to realise immediately or in full proceeds from the sale of such shares.

This communication is a financial promotion issued by Puma Investments in accordance with section 21 of the Financial Services and Markets Act 2000. Puma Investments is a trading name of Puma Investments Management Limited which is authorised and regulated by the FCA (FRN 590919).