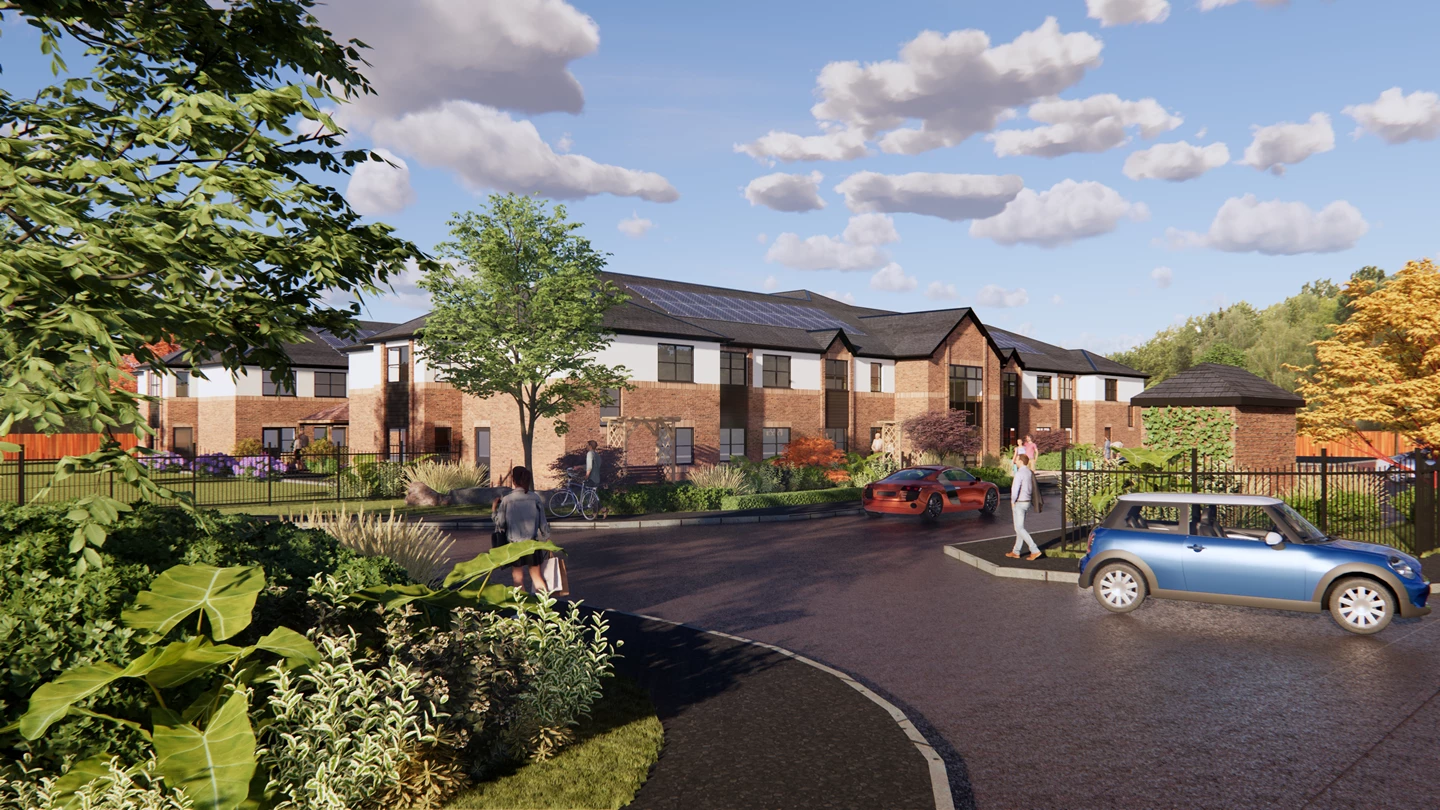 Puma Private Equity has provided a funding to LNT Care Developments Group, the UK's largest care home developer. The funding will create over 190 beds across the three developments, taking the total number of beds Puma has funded to-date to over 2,000.
With a track record of funding essential social infrastructure such as care homes, Puma Property Finance has now funded over 2,000 care beds with a combined value of nearly £500 million.
The three care home developments will each be built to LNT's standardised, ESG-forward 66-bed blueprint, highly regarded within the care industry due to its operator-focused design and incorporation of innovative features such as solar energy production, battery storage and ground-source heat pumps. LNT's standardised design enables the management of each home, staffing requirements and utilities to remain consistent across sites, providing high quality outcomes and predictability of costs for operators.
The construction of the Wisbech development is currently in progress, with Broadstairs and Southampton due to have onsite construction start over the next few months, with a target completion date in 2024.
With the UK's over-65s population set to reach 15.3 million by 2030 and 18.8 million by 20501, setting the foundation for high quality and reliable care home developments will prove increasingly paramount. Indeed, research has suggested that the UK care home sector could reach capacity as early as 2035, underlying the urgent demand for new high quality care facilities.
Tony Throp, Director at Puma Property Finance, who led the deal comments:
"We're delighted to be working with the UK's largest care home developer to facilitate such a unique and well proven model. This funding represents Puma's continued support for the care home sector, and we are filled with such confidence in the process given LNT's strong track record of high-quality developments. We are proud to work in the care sector, and as life expectancy and the demand for good quality homes also increases, we hope that these developments go some way in responding to that demand and addressing this growing issue."
Matt Lowe, Chief Executive Officer at LNT Care Development Group comments:
"With an ageing population in the UK, there is a huge requirement for an increased volume of care facilities to be developed over the coming years, to ensure the nation's elderly are properly cared for in their later years. We are pleased to have developed a strong relationship and partnered with the Puma Property Finance team to bring these new developments into fruition, and we believe they will play an important role within their local communities".
1 Knight Frank: UK Healthcare Property Market Overview 2022/2023