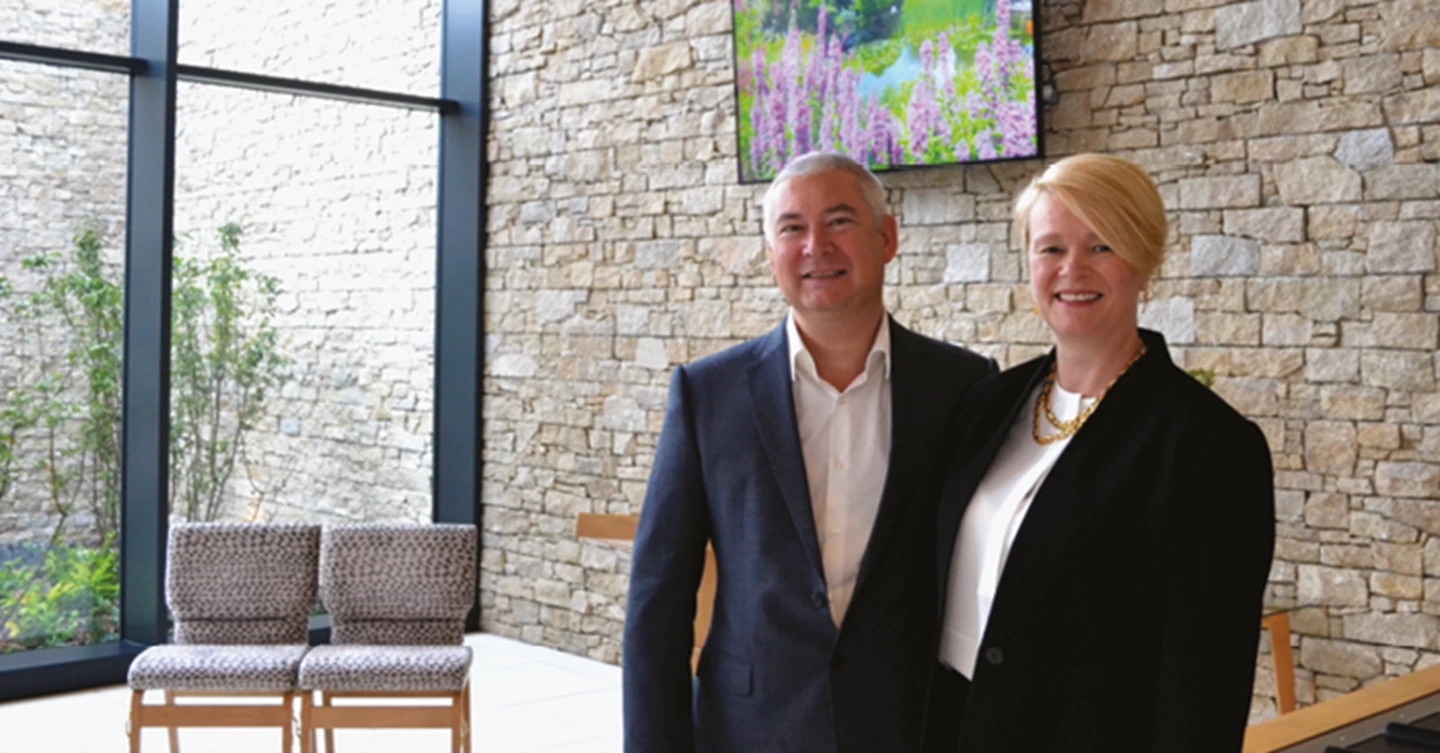 Puma VCT 13 – the thirteenth Venture Capital Trust (VCT) launched by fund manager Puma Investments – has completed an attractive buyout of its stake in a fast-growing direct cremations business.
Pure Cremation has secured funding from Santander UK to support the buyout of the Puma VCT position, leaving the business 100% owned by its four executive directors.  

Pure Cremation has been the driving force behind the UK-wide adoption of direct cremation, a straightforward and affordable alternative to traditional funerals, enabling loved ones to hold a more personal event to commemorate the deceased's life at a later date.
Puma VCT 13 invested into the business in late 2018, as part of a £7.35m overall funding package from Puma Investments. The business has gone from strength to strength, doubling in size each year since launching in 2015 as the UK's only dedicated direct cremation provider.
Puma VCT 13 has realised a 4x money multiple on its investment after just two and a half years of holding the investment.

Bryan Powell, CEO and co-founder of Pure Cremation commented:
"Pure Cremation's astonishing growth is thanks to commitment to excellence and Puma has played a pivotal role in our ability to attract superb staff, develop robust systems and construct our state-of-the-art crematorium, Charlton Park.

"We are incredibly grateful for their support, expertise and their confidence in Pure Cremation at the start of our journey and we're delighted that Santander UK's market-leading refinancing services have enabled us to give Puma a healthy return on their investment."
Puma VCT 13 was first launched in July 2017 and reopened in October 2020. Its deployment is managed by Puma Investments' private equity division, Puma Private Equity, and the VCT proved particularly popular in the 2020-21 tax year, achieving its target fundraise.
Puma VCT 13 provides funding to assist the growth of UK SMEs, seeking to produce regular, tax-free distributions to shareholders from its asset base primarily of a portfolio of unquoted companies. It invests in scale-up businesses with a proven product and experienced management teams.

About Puma VCT 13
It is intended (but not guaranteed) that Puma VCT 13 will pay annual dividends as the portfolio matures. Over time it seeks to achieve an average dividend payment in the range of 4p to 6p per share per annum. As with all VCTs, any dividends paid are 100% tax-free and do not need to be declared on tax returns. VCTs also offer tax-free capital gains on the sale of their shares and up to 30% upfront UK income tax relief on investments of up to £200,000 per tax year, provided the shares are held for at least five years. However, any income tax relief claimed must not exceed the total amount due.  It is important to note, however, that the tax treatment will depend on the individual's circumstances and is not guaranteed – and that legislation could change in the future.

About Puma Investments
Puma Investments is part of an organisation that raised its first private equity fund in 1996, has a 25-year track record of investing in small and medium-sized enterprises (SMEs) in the UK and has raised over £332m in VCT and EIS products since 2005. Together, the Puma VCTs and EISs have invested into more than 71 qualifying companies, with 34 full exits to-date.
Puma Investments is part of the Shore Capital Group, an independent financial services group with a 36-year history and circa £1.4bn of assets under management.

An investment in Puma VCTs carries risk and investors should take their own independent advice. Investors should only invest in Puma VCTs on the basis of the relevant prospectus which details the full risks of the investment. An investment may not be suitable for all investors given the key risks which are summarised as follows: Past performance is not a guarantee of future performance; investor capital may be at risk; tax reliefs and the payment of dividends are not guaranteed; the investment should be viewed as a long-term and potentially illiquid; the Financial Ombudsman Service/the Financial Services Compensation Scheme are not available, and investors have no direct right of action against Puma Investments. Puma Investments is a trading name of Puma Investments Management Limited which is authorised and regulated by the FCA (FRN 590919).