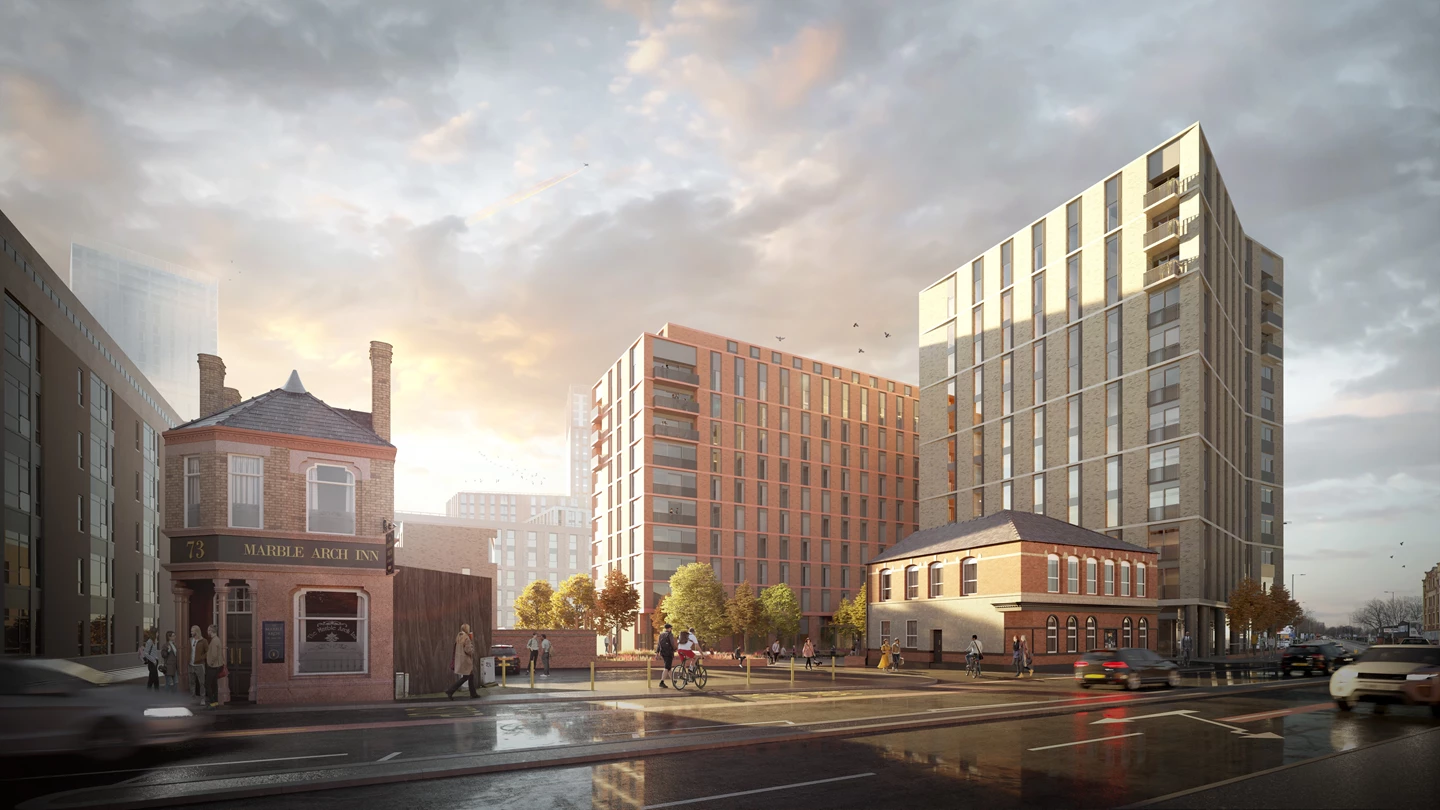 Puma Property Finance has provided a facility of £47m for a 237-unit Build-to-Rent development in central Manchester.
The Rochdale Road development, located close to Manchester's main shopping area and the Northern Quarter, and will see the creation of 77 one-bedroom, 149 two-bedroom and 11 three-bedroom apartments.  Construction is already underway and is expected to be completed in early 2026.
The development will be Puma's eighth with the McGoff Group, and will provide much needed rental supply in the area, as the sector struggles to keep up with huge levels of tenant demand amid intensifying mortgage affordability pressures and the continued exodus of private landlords from the market1. According to RICS' most recent UK residential market survey, tenant demand has risen +44%, while landlord instructions have fallen -23%, resulting in an acute lack of available rental accommodation options.
The loan marks Puma's largest to date, and is a clear illustration of the lender's ongoing belief in the long-term strength of the UK Build-to-Rent and co-living markets.  Alongside the development loan, Puma is also providing a stabilisation facility to support the bringing of the asset to maturity post-completion.
Tony Throp, Director at Puma Property Finance, comments:
"Rochdale Road is an exciting development in a prime location in Manchester, and we're delighted to once again be partnering with the McGoff Group to deliver it.  The imbalance between supply and demand in the UK rental market is well known, with many people having to push back home ownership aspirations because of higher interest rates and unaffordable property prices, and private landlords also leaving the market.  Meanwhile renters are desiring higher standards of living than previously. The BTR sector therefore has a critical role to play in bridging this gap."
Paul Frost, Managing Director at Puma Property Finance, comments:
"As the largest loan that Puma Property Finance has provided to date, nothing could better demonstrate both our belief in the strongly underlying fundamentals of the BTR sector as well as our commitment to funding all parts of the UK, not just the traditional London and South East heartlands.  It is also a great illustration of our relationship-based approach to lending."
Chris McGoff, Principal at McGoff Group, adds:
"The UK currently faces a huge shortage in rental housing supply, and we're therefore pleased to have partnered with Puma Property Finance again on this development in the heart of Manchester City Centre. The Puma team demonstrated great flexibility in a tight timeline to deliver this deal, and we look forward to continuing to work with them throughout this development and in future."