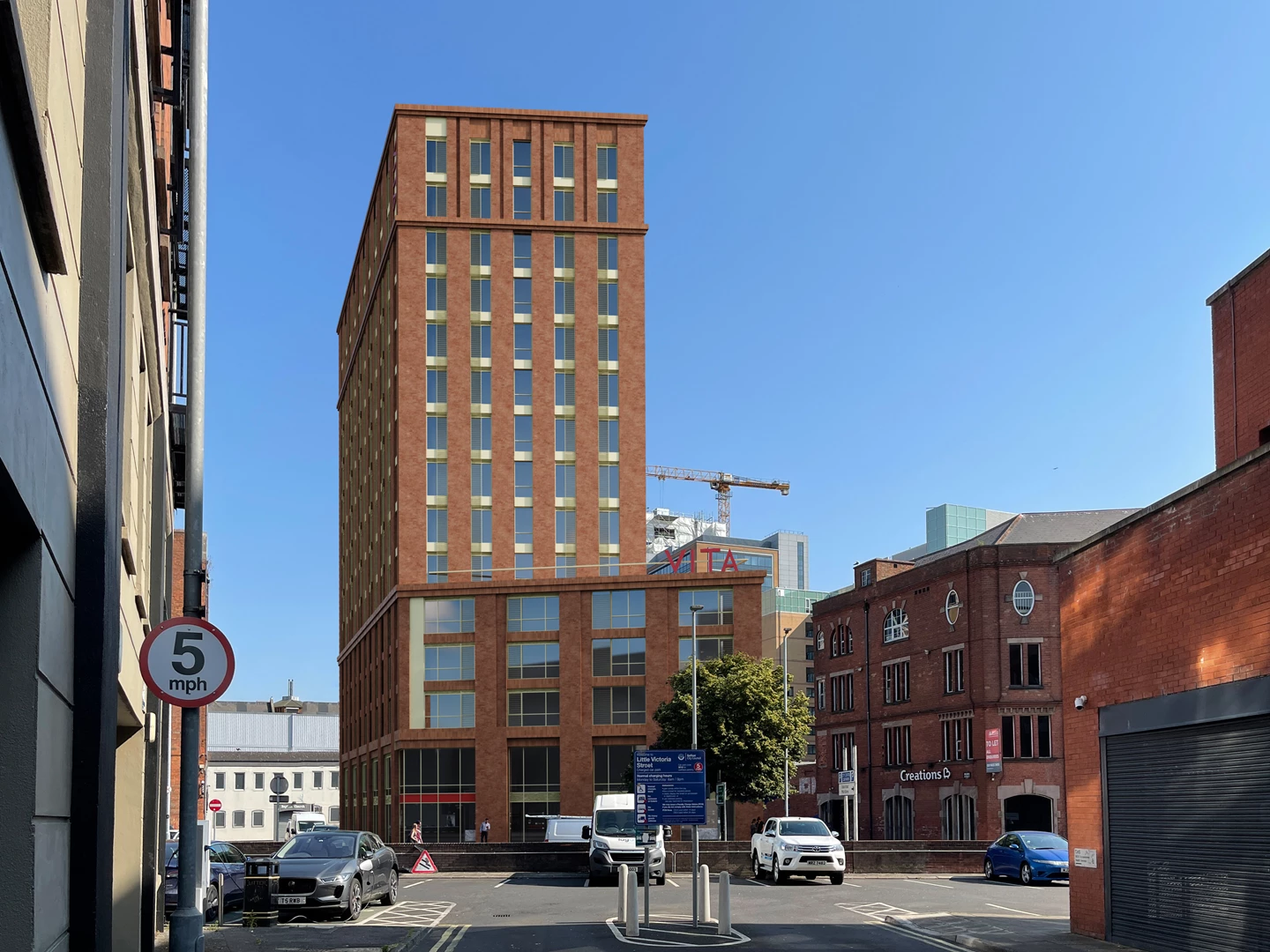 Puma Property Finance and Vita Group partner on new student accommodation scheme in the heart of Belfast with £24m deal
Puma Property Finance (Puma) has today announced it is providing a £24m acquisition and development facility for Vita Group's latest purpose-built student accommodation (PBSA) with 269 studio rooms in Belfast City Centre.
Developed and operated by Vita Student and targeting completion for incoming students during the September 2023 academic year. It is conveniently situated between the prestigious Queen's University and the city centre, allowing it to best service the needs of the city's full-time student population of around 45,000.
Delivered to Vita Student's high brand standard, the new site offers residents the very best student living experience thanks to outstanding services including private dining and study rooms, state-of-the-art gyms and a daily events roster promoting physical and mental wellbeing
Puma has a strong track record of funding student accommodation developments, with its latest funding commitment taking its total development of student bedrooms to over 2000 across 10 different student accommodation developments to date.
The acquisition comes after reports of shortages in university accommodation more broadly across the UK, with recent research suggesting that the national student to bed ratio now stands at 2.39:1, with a university-only student to bed ratio standing at 3.0:1.1
Kevin Davidson, Managing Director at Puma Property Finance, commented:
"We're delighted to support this development in what we hope will offer best-in-class service to Belfast's bustling student population. This development will represent Vita's debut and expansion into Northern Ireland. Vita is already well-known for providing significant amounts of amenity space in comparison to other developers and this will carry across to its latest Belfast development.
Moreover, with reports of widespread student accommodation shortages creating challenges across the UK, we are proud to continue our ongoing efforts to support developments of this nature."
Max Bielby, Chief Operating Officer for Vita Group said:
"Puma's track record in PBSA makes them the perfect finance partner for Belfast, providing the business with relevant funding to deliver this exceptional building, creating a stand-out product in this new territory."
1Cushman & Wakefield 'UK Student Accommodation Report 2022' pg. 23