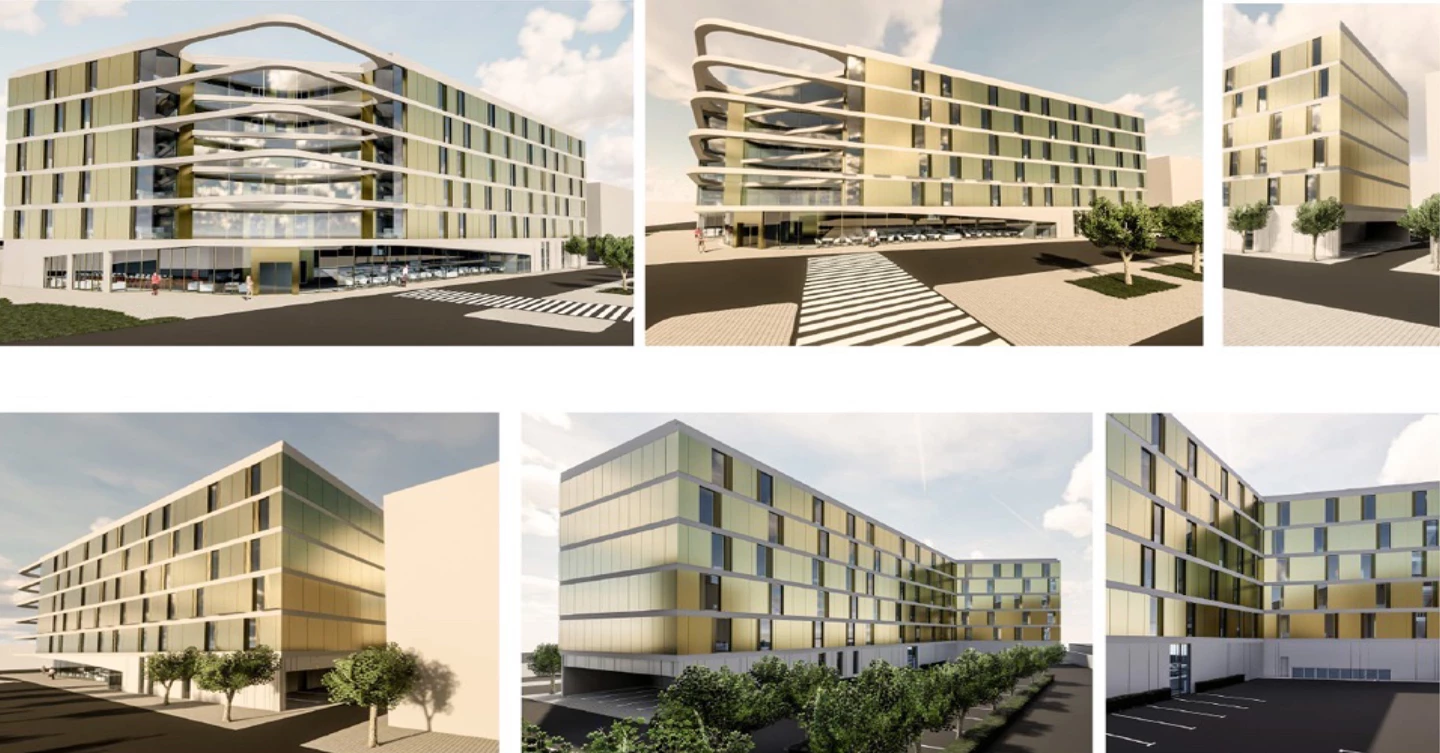 Puma Property Finance, the development-focussed property finance business of Puma Investments, has completed a £12.5 million loan to develop a 140-bedroom Hampton by Hilton hotel in Ashford, Kent.
Located across the road from Ashford International station, which services Eurostar, the hotel will provide easy access for both national and international travel, and is expected to complete at the end of the year.


Set over six floors, this is the latest hotel that Puma Property Finance has funded, following completion of a 240-bedroom Hampton by Hilton hotel at Edinburgh Airport that opened last year and a 134-bedroom Ibis hotel at Luton Airport, as well as two recent bridging loans for hotel developments in Glasgow.

Not only is the team pleased to support a developer experienced in running Hilton-branded hotels, this latest deal is also the second hotel development funded by Puma Property Finance that will use modular construction. 

Paul O'Kane, Senior Manager at Puma Property Finance, said of the loan:

"Puma Property Finance are delighted to provide a development facility for a branded hotel scheme with an experienced developer and operator in the sector. This is the third hotel transaction closed in recent months and the second to be built using pioneering methods of modular construction.
"Throughout 2020, we will continue to increase our UK development financing across all sectors and we look forward to partnering with experienced property professionals to make this happen."

Puma Property Finance closed more than £200 million in loans during 2019 and continues to expand its lending activity in both deal volume and size. It delivers development loans from £3 million to £30 million to finance residential, commercial and specialist sector projects such as hotels, student accommodation and healthcare, including care homes and retirement living. The business offers three core loan products: stretch senior development loans; pre-development bridge finance for site acquisition; and post-development exit finance.

For more information on any of our lending products, please contact one of our dedicated professionals on 0207 647 8160 or [email protected] or visit our property finance website for more information at www.pumapropertyfinance.co.uk
Legal Disclaimer

Puma Property Finance Limited is a private limited company registered in England and Wales under company number 11685426 and is not authorised or regulated by the Financial Conduct Authority ("FCA"). Property finance does not constitute regulated investment business. As such, clients of Puma Property Finance will not be afforded the protections available under the rules of the FCA and will not be eligible for compensation under the rules of the Financial Services Compensation Scheme ("FSCS"). Puma Property Finance is the trading name of Heritage Square Limited, Oasis Lending LLP and Puma Lender S.a.r.l.