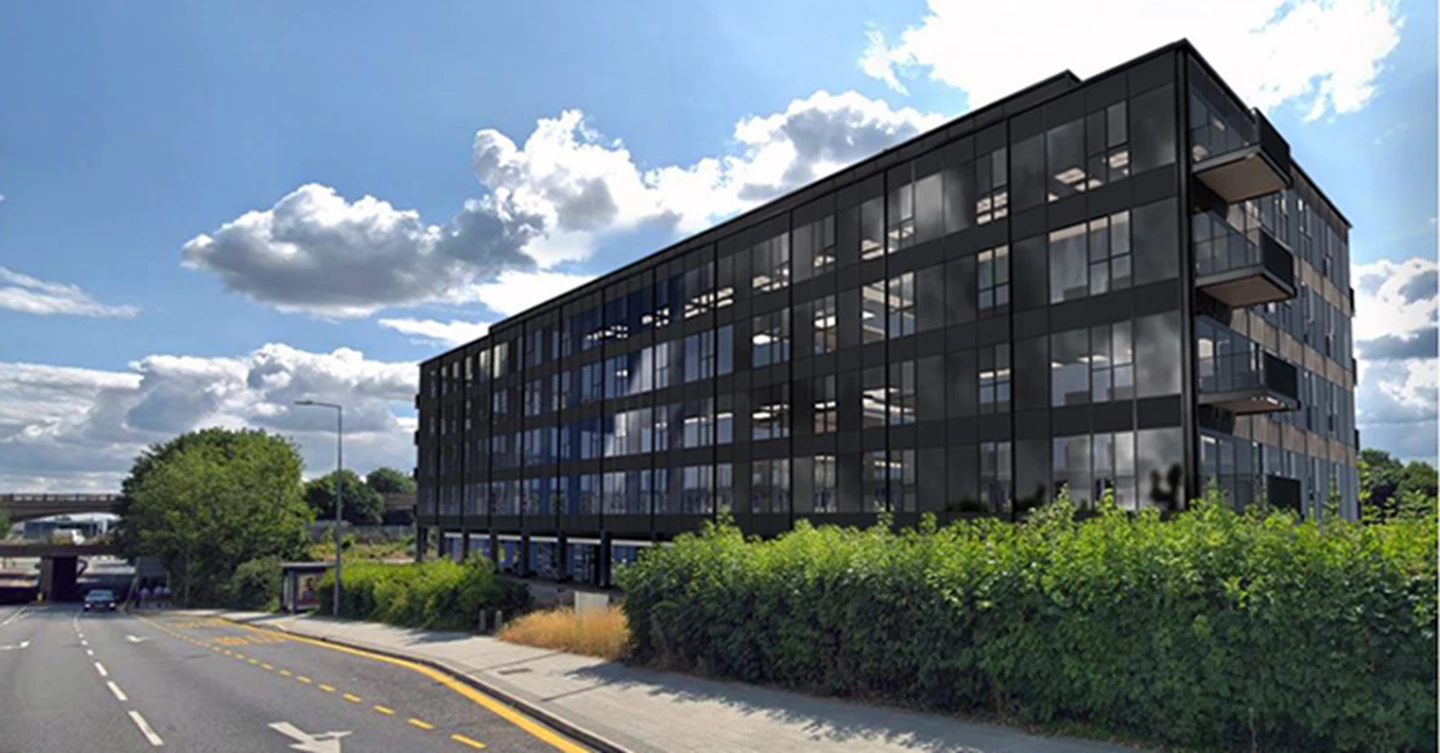 Against the backdrop of lockdown easing and the UK's re-opening, Puma Property Finance has continued its strong deal activity in 2021 by closing four development loans in four weeks.
David Kaye, CEO of Puma Property Finance, commented:
"We are delighted to have been able to complete four loans across different sectors around the country, building on our track record of helping professional developers access finance and begin their developments with minimal delay. Having continued to lend throughout 2020, we anticipate another strong year in 2021. As our focus is on being a true relationship lender, it is particularly pleasing to note that two of these loans were repeat transactions with developers with whom we have previously worked successfully."
In Milton Keynes, the team completed a £15 million development facility to convert vacant office space into 112 one and two-bedroom residential units. The six-storey development is due to complete in September 2022 and will help meet housing demand for first-time buyers and buy-to-let investors whilst enhancing the local area through transforming a disused building.
In Belfast, meanwhile, the team closed an £11.9 million development loan to fund purpose-built student accommodation (PBSA), the second PBSA scheme it has funded in Belfast. Located less than five minutes' walk from Queen's University in a popular part of Belfast city centre, the scheme is scheduled to complete in August 2022, ahead of the 2022-23 academic year.
Over in Portsmouth, Puma Property Finance also closed a £10 million development loan to fund the construction of a PBSA scheme with communal facilities including a common room, on-site gym, dining room and secure bike storage. This is the second loan to a repeat client, having previously financed a 245-bed PBSA scheme in Southampton, due for completion in August 2021.
And finally, the team also completed a £6.5 million development loan to a longstanding client to fund the development of a 45-apartment retirement living scheme in Lymm, Warrington. The scheme forms part of a wider development comprising a new nursing home and day nursery, delivering much-needed, high-quality facilities to the local area.
About Puma Property Finance:  
Puma Property Finance delivers development loans from £5 million to £35 million. In addition to financing residential, commercial and retirement living developments, it also provides development and associated bridge facilities to assist developers across a wide range of asset classes – including operating assets such as hotels, care homes and student accommodation. In 2020, Puma Property Finance funded new projects with a total value of over £200 million – and it continues to expand its lending activity in both deal volume and size.
Find out more
For more information on any of our lending products, please contact one of our dedicated professionals on 0207 647 8160 or [email protected] or visit our property finance website for more information at www.pumapropertyfinance.co.uk
Legal Disclaimer
Puma Property Finance Limited is a private limited company registered in England and Wales under company number 11685426 and is not authorised or regulated by the Financial Conduct Authority ("FCA"). Property finance does not constitute regulated investment business. As such, clients of Puma Property Finance will not be afforded the protections available under the rules of the FCA and will not be eligible for compensation under the rules of the Financial Services Compensation Scheme ("FSCS"). Puma Property Finance is the trading name of Heritage Square Limited, Oasis Lending LLP and Puma Lender S.a.r.l.