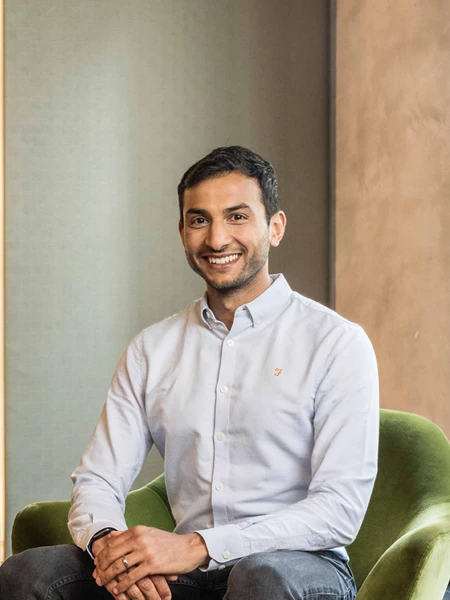 "The glass is half full" – I've always had a positive outlook on life and like to do everything with a smile on my face. I know I'm in a privileged position, I enjoy what I do and I like the people that I work with. So, on those tougher days at work, I always remind myself of that and it helps me to power through.
After completing a degree in Maths and Computer Science at The University of Manchester, I qualified as a chartered accountant at PKF Littlejohn. My first long term role outside of the audit world was actually with Puma Capital Group, where I previously worked for almost 6 years until 2021. Following 2 years working at Accel and ScaleUp Capital, I eagerly returned to Puma Capital Group, as Head of Finance, in 2023.
I'm responsible for ensuring effective financial control across the organisation, providing accurate and timely management information to support strategic decision-making.
What gets him up in the morning
I've always been fascinated by companies and investing, be it in public markets or private equity. I love reading about innovative companies and then hearing about their journey as they hopefully grow and reach their potential. At Puma, I get to see this first hand, which makes me incredibly lucky!
When he's not at work
My time away from work is spent with my family and friends, keeping fit and watching sports. I'm a massive Manchester United fan and have an Old Trafford season ticket, which has been a painful experience over the past few years.
WORKING WITH PUMA
Hear from our people
Our talented team come from various backgrounds - from eye surgeons to economists to historians and barristers. Why not find out more about why some of them work at Puma and what they think makes our organisation unique?
George Clelland
Investment Product Manager,
Puma Investments
Joe Cornwall
Investment Manager,
Puma Public Markets
Karen Makomereh
Head of Operations,
Puma Investments