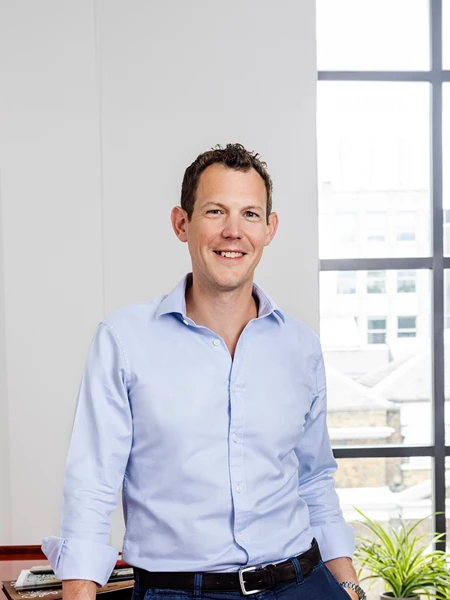 "I'm the Managing Director of Puma Private Equity, responsible for our investment philosophy and mandate positioning. We strive to provide the best possible support to our portfolio, drawing on all the skills of the wider Puma Capital Group platform."
I began my career on the Arthur Andersen Scholarship programme, then joined the Standard Bank global graduate programme, working in London, the Middle East and South Africa. The programme offered internships across all parts of the bank (trading, risk management, structured finance and corporate finance), where I gained valuable and broad experience in the financial markets. I then moved to Barclays Capital, working in a securitisation structure. This gave me large-scale transaction experience and an understanding of how economic models and legal documentation need to interact for transactions to be robust. In 2008 I became an investment manager within the venture capital team at Shore Capital.

In 2012 I was part of the team that founded Puma and have been a fund manager throughout my time in the business, launching multiple new products and mandates. I formed Puma Private Equity in 2018 and have since turned to raising funds for the industry, backing brilliant management teams and delivering significant returns for our investors. I sit on several of Puma's portfolio company boards. I also represent Puma at the
Venture Capital Trust Association.
What gets him up in the morning
"The work that we do at Puma Private Equity is fulfilling. We help our investors get exposure to fantastic companies they would otherwise be unable to access; we then use our skills and experience to help the management teams maximise their chances of success. We've backed some brilliant businesses and delivered for our investors. I believe we're good at what we do and have a strong culture of genuinely caring about our work and how we can help the teams we back."
When he's not at work
"I used to have interests outside the office, but now I have two young children… But I do enjoy cooking for them (fussy) and my wife (vegan) when I can, doing the odd bit of exercise, and reading, mostly about economics, geopolitics and social policy."
WORKING WITH PUMA
Hear from our people
Our talented team come from various backgrounds - from eye surgeons to economists to historians and barristers. Why not find out more about why some of them work at Puma and what they think makes our organisation unique?
George Clelland
Investment Product Manager,
Puma Investments
Joe Cornwall
Investment Manager,
Puma Public Markets
Karen Makomereh
Head of Operations,
Puma Investments