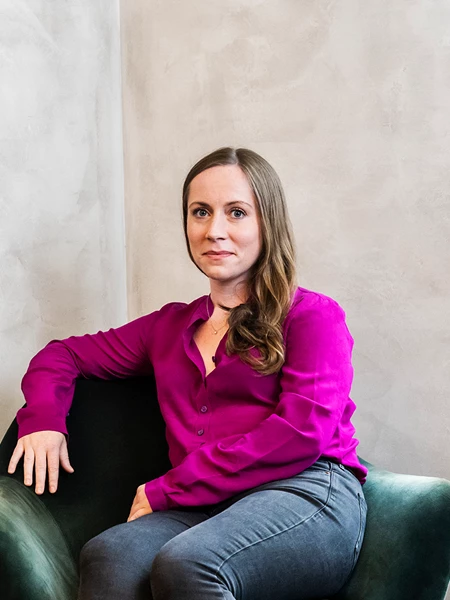 "I'm the Head of Compliance & Money Laundering Reporting Officer (MLRO) at Puma Capital Group, responsible for the compliance function and financial crime matters. I'm also a CFA Charterholder and a member of the EISA Regulatory Committee.
I gained an Economics BSc from University College London in 2010 and joined the Financial Conduct Authority, working in the Authorisations and Supervision Divisions. In 2014 I joined the global hedge fund manager Man Group, working in several compliance roles, including my first Head of Compliance role at Man Asset Management (Ireland) Limited. During this time, I built its Compliance Framework from scratch. I helped to establish the business more generally, which had been set up so that Man Group could continue to market and distribute its services across Europe following Brexit.
In 2020 I joined Puma. I've played a key role in developing the Compliance Framework. This included enhancing the Puma Compliance Manual, company policies and procedures, the compliance monitoring programmes, and successfully onboarding and implementing the central compliance system and the Risk Register."
What gets her up in the morning
"Compliance and regulation are pivotal to ensuring high standards across the finance industry. I want to think that my role goes some way in helping inform and protect investors and allows them to participate in the industry safely."
When she's not at work
"You'll find me at live acts, music and comedy gigs, or the theatre. Otherwise, my hobbies are similar to many others – socialising, travelling, running, reading and fine dining. I also have a slight obsession with residential property hunting and price watching, and I find myself scouring property sites several times a day!"
WORKING WITH PUMA
Hear from our people
Our talented team come from various backgrounds - from eye surgeons to economists to historians and barristers. Why not find out more about why some of them work at Puma and what they think makes our organisation unique?
George Clelland
Investment Product Manager,
Puma Investments
Joe Cornwall
Investment Manager,
Puma Public Markets
Karen Makomereh
Head of Operations,
Puma Investments