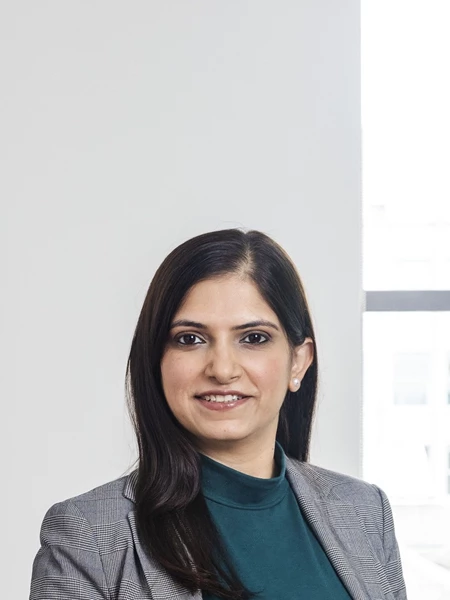 "I'm Head of Finance of Puma Capital Group, responsible for ensuring effective financial control across the organisation, providing accurate and timely management information to support strategic decision-making. I trained as a Certified Chartered Accountant with Hyder Consulting Plc (now Arcadis) before joining Maxis Securities Ltd as Vice President for Finance & Operations.
Maxis Securities Ltd was the brokerage arm of İşbank, one of Turkey's largest private banks. In 2014 I joined an American boutique investment bank, Moelis & Co, as European Financial Controller. In 2016 I moved to multinational life sciences consultancy Kinapse as Group Financial Controller, gaining experience in the private equity space. In 2018 I joined Octopus Investments as Financial Controller, becoming Head of Strategy and then Head of Finance. In January 2022, I moved to Puma Group. As well as setting and implementing strategy, I oversee the wider finance team, working closely with all the Business Heads. I'm also a Fellow of the Association of Certified Chartered Accountants (FCCA)."

What gets her up in the morning
"I had an interest in logic, and therefore a career in finance seemed like a good fit. You may have heard the saying 'money makes the world go round'; I wanted to understand the economic and financial influences of how and why this happens. Having worked in several industries, I found investment management particularly fascinating, and I enjoyed seeing that circle of money come to life. I'm proud of my role at Puma, where they invest in the British Economy to generate returns for individuals, investors and new ventures."

When she's not at work
"I spend most of my time with my family, as my husband and I have two young children. In my spare time (which is currently rare!), I enjoy Bollywood dancing and playing social sports such as cricket. I was brought up in Vienna, among an international and diplomatic community, where I had the opportunity to participate in several charitable events throughout my schooling. I still carry those sentiments today, and when I get the opportunity, I enjoy supporting and helping the wider community."
WORKING WITH PUMA
Hear from our people
Our talented team come from various backgrounds - from eye surgeons to economists to historians and barristers. Why not find out more about why some of them work at Puma and what they think makes our organisation unique?
George Clelland
Investment Product Manager,
Puma Investments
Joe Cornwall
Investment Manager,
Puma Public Markets
Karen Makomereh
Head of Operations,
Puma Investments