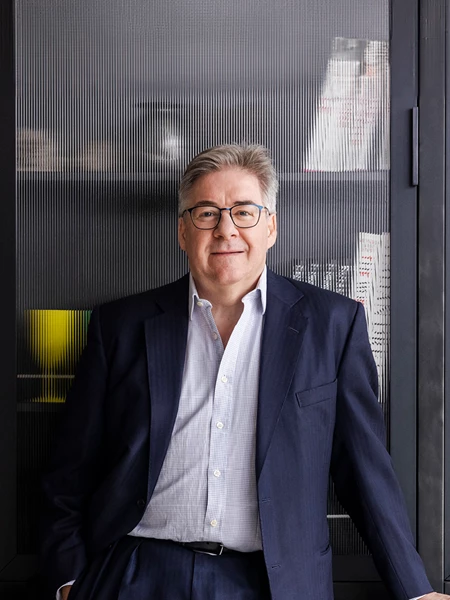 "Having worked in (and survived) the AIM market since it began in 1995, I've lived through all the ups and downs and remain as interested in it now as I was on my first day. Not only is it pleasing to be able to help people pass their estate on in a tax efficient manner, but giving financial support to small businesses to enact their growth plans is also incredibly rewarding."
"I'm the Investment Director at Puma Investments, with overall investment responsibility for the Puma AIM IHT Service. I'm also a non-executive director at a Swiss tech company, delivering software and solutions for the world's major derivatives and stock exchanges.
My background is slightly different from the norm. I began my career as a medical doctor for the NHS. As part of my post-qualification training, I worked in A&E but eventually specialised in Ophthalmology. I was also a Wellcome Trust Research Fellow at Oxford University, studying underlying causes of blindness. I then moved into the finance industry, spending five years as an equities Research Analyst in Healthcare, Pharma and Biotech at Beeson Gregory, Panmure Gordon and Nomura before leading the AIM IHT service at Kestrel Partners LLP for a decade. I also managed a UK smaller company investment trust at Bluehone and £230 million of UK smaller company pension assets at ISIS Asset Management.
"I joined Puma in 2021. In my role, I seek out best-in-class, ambitious AIM companies for client portfolios that I expect to deliver sustainable returns over time through capital growth and dividends. I work closely with the business development team to market the advantages of investing in AIM companies to mitigate inheritance tax. Strong AUM growth has been delivered through marketing and good performance.
What gets him up in the morning
"The responsibility of helping people access investments on the AIM market that have the potential to deliver attractive tax reliefs and make a difference to their finances. At the same time, I get satisfaction in helping to support young, ambitious businesses on AIM as they seek funding for their growth strategies. I also love the analytical and management skills required to invest in UK smaller companies."
WORKING WITH PUMA
Hear from our people
Our talented team come from various backgrounds - from eye surgeons to economists to historians and barristers. Why not find out more about why some of them work at Puma and what they think makes our organisation unique?
George Clelland
Investment Product Manager,
Puma Investments
Joe Cornwall
Investment Manager,
Puma Public Markets
Karen Makomereh
Head of Operations,
Puma Investments