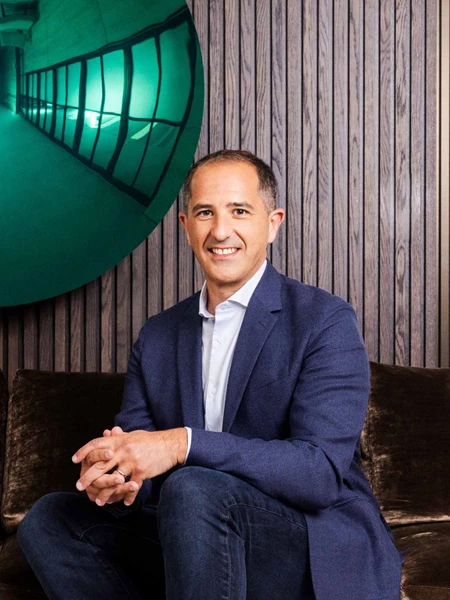 "I am clear that when we raise capital, whether from our private clients or institutional investors, we take on a significant responsibility as custodians and trusted investors. We also owe a similar responsibility to the people, businesses and projects we back and society more broadly. Underpinning all this is our responsibility to provide the best environment for our talented team to develop and deliver for all these important relationships."
"I am the Founder and CEO of Puma Capital Group, which means I am responsible for leading our strategy to create a robust and dynamic platform on which each of our four core businesses can thrive: Puma Investments, Puma Private Equity, Puma Property Finance and Puma Public Markets. I am also the Co-CEO of the Shore Capital Group, responsible for the group's overall fund management activities.
I spent the early part of my career in the legal industry - practising as a commercial barrister in London for five years before joining Shore Capital Group as Deputy General Counsel in 2006, initially working on our actual estate-related fund management activities, later becoming the General Counsel and Group Commercial Director with responsibilities across the Shore Capital Group.
At the beginning of 2012, just as London was starting to ramp up with the excitement of the Olympics, I set my sights on a new challenge: establishing Puma Investments initially to offer our private clients tax-efficient investment products, to develop a broad-based fund management business, deploy capital for both personal and institutional investors across a range of important asset classes.
I have a real passion for growing and building businesses. In the last ten years, we've made a group of companies at Puma that collectively provide opportunities for the people, businesses and projects we back to grow and prosper.
I'm proud that over the last decade, we've established the Puma Capital Group in several core areas across property finance, private equity and listed equities, attracting and assembling a brilliant team and delivering solid results for our investors. With the support of the additional talent we are bringing into the business across all areas, we are very much now focused on future growth, and we remain as focused as ever on the responsible deployment of capital for the benefit of our large group of investors, and to positively impact society."
What gets him up in the morning
"I've always been curious, so I'm always looking for new opportunities… to learn, invest, and grow. So, I'm keen to get as much out of each day as possible and to continue to challenge ourselves to do better for our investors and the people, businesses and projects we back."
When he's not at work
"I am a volunteer member of the Macmillan Cancer Support Annual Gala committee, having chaired the event for several years, and a member of the Board of Advisors for CREFC Europe (The Commercial Real Estate Finance Council). Much of my life inevitably involves running around my three children, but when I have the time, I'm a keen runner, gym-goer and Peloton fan. I do admittedly participate in these activities to offset my other twin passions of food and wine!"
WORKING WITH PUMA
Hear from our people
Our talented team come from various backgrounds - from eye surgeons to economists to historians and barristers. Why not find out more about why some of them work at Puma and what they think makes our organisation unique?
George Clelland
Investment Product Manager,
Puma Investments
Joe Cornwall
Investment Manager,
Puma Public Markets
Karen Makomereh
Head of Operations,
Puma Investments