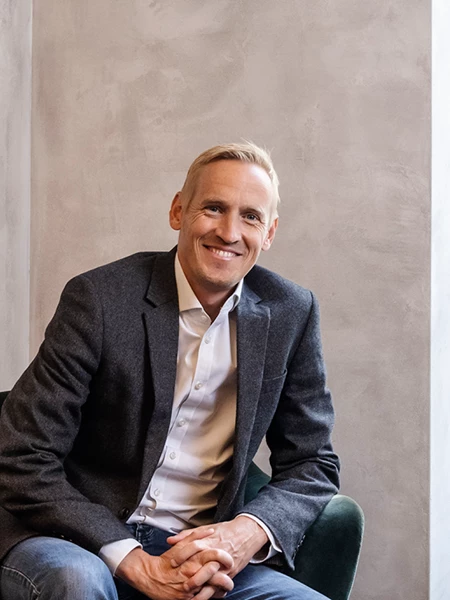 "Business development is about people, and I am proud to lead an ever-growing team of high-energy, friendly and helpful business development managers. We are all passionate about working with and supporting financial advisers. We are a fast-growing business, and it is an exciting time to be at the centre of this."
"As Head of Business Development, I oversee Puma's business development unit overall. I work closely with the regional business development managers while also going out and meeting advisers and running events and workshops.
Before Puma, I worked at Octopus for 11 years as a Senior Business Development Manager before becoming an Area Sales Director. I managed a large team across London and the South of England. I joined Octopus in its early stages and played a central role in its growth and expansion.
I began working in my current role at Puma in 2018 and have since built, grown and developed a 20-people strong business development team that thrives on working with and supporting financial advisers in achieving their goals. I also hold the Investment Management Certificate (IMC), three separate IAQ qualifications and a BSc (Hons) degree in Statistical Science."
What gets him up in the morning
"I love working with people – the Puma team and the financial advisers we deal with. At Puma, we're on a journey and building something extraordinary. I want everyone in my team to feel excited about being part of it."

When he's not at work
"Outside work, I'm kept very busy by my wife and four kids. We are a very active and sporty family (particularly the kids). So much of my time is spent supporting them with their sporting activities – my three boys are all very active young footballers, while my daughter is now at university. We also like to travel together as a family when we get the chance!"
WORKING WITH PUMA
Hear from our people
Our talented team come from various backgrounds - from eye surgeons to economists to historians and barristers. Why not find out more about why some of them work at Puma and what they think makes our organisation unique?
George Clelland
Investment Product Manager,
Puma Investments
Joe Cornwall
Investment Manager,
Puma Public Markets
Karen Makomereh
Head of Operations,
Puma Investments