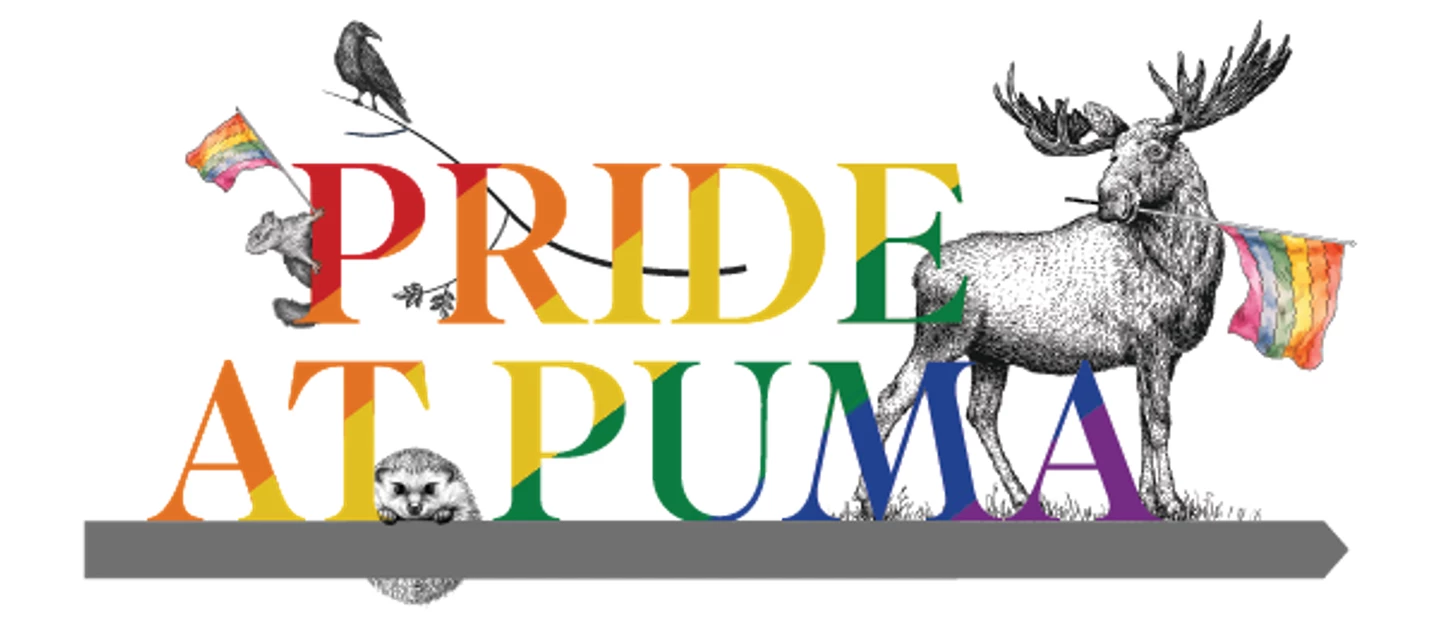 We are committed to addressing diversity, equity and inclusion in all forms, and on an ongoing basis, and we are proud supporters and allies of the LGBTQ+ community during Pride month and all year round.
This year as always, we will be celebrating Pride through a variety of activities, from sessions hosted by prominent members of the LGBTQ+ community to our pride party.
Celebrating
Pride, at the heart of it, is a celebration of people embracing who they are and authentically living their truth. It's a concept that we vehemently believe in and stand by at Puma. So, this month, we will be ensuring that we fly our rainbow flags high, dousing ourselves in glitter and joining in the celebrations in style! Our offices have gone rainbow and we will be hosting a rainbow-flavoured afternoon tea (we don't believe in celebrations without cake!) and a Pride party, including bingo and a prize raffle, to celebrate our LGBTQ+ colleagues, clients, and the wider community.
Supporting
As well as celebrating, we believe in meaningful action to support the LGBTQ+ community. We are proud to support and fundraise for East London Out Proud (ELOP) and are delighted to be welcoming them to our offices to speak to our teams first-hand about the wonderful work they do. ELOP is an innovative LGBTQ+ mental health charity based in East London. It was established in 1995 as a grassroots-developed and community-led organisation with the aim to promote mental health, wellbeing, empowerment, and equality in the community.  Since its inception, ELOP has continued to provide information, training, advice, advocacy, counselling and support services, plus other social activities, and events to North and East London.
Learning and growing
Pride is also about educating ourselves on the challenges, prejudices and discrimination that the LGBTQ+ community sadly continue to face. By growing our understanding of lived experiences within this community, we aim to work towards becoming more effective allies.   
We will be welcoming Jude Guaitamacchi – a driven advocate for LGBTQ+ representation, they are renowned for their passions as a trans, non-binary model, consultant and speaker. Paving the way for trans and non-binary representation throughout the fashion and beauty industries, Jude is famed as the first non-binary person to represent Harrods in their H Beauty campaigns. Jude is also a TEDx speaker who has focused on going 'Beyond Social Conditioning to Rediscover Yourself'.
Jude will be speaking to us about issues such as tackling discrimination, the current climate for trans people in the UK, guides to social and medical transition, LGBTQ+ language and terminology, myth-busting and bridging the generational divide to help us all become better allies.
Taking action
As a values-led business, our commitment to inclusivity and a great culture goes beyond pride month; from years of conducting blind recruitment and detailed and consistent inclusivity training for all staff, to working with external partners, experts and speakers to allow our teams to experience their first-hand insights. Our people are encouraged to display their pronouns on a voluntary basis, and we have a number of mechanisms that people can use to visibly demonstrate their allyship, including lanyards and placards on their desks. We facilitate authentic conversations on an individual, team and company-wide basis, where people can openly discuss issues relating to diversity, equity and inclusion and aim to provide a psychologically safe space for people to share their experiences and learn from each other. We also have a library full of books that staff can borrow and read from to further expand their knowledge on these issues. 
In addition, our policies and expected behaviours are crafted with care in supporting visible and non-visible diversity, and we will continue to be intentional about championing and supporting minorities in the workplace.
As we celebrate Pride this June, our team will be focusing on the importance of supporting the journey of all individuals with a view towards more meaningful action in both our work and personal lives. We have, and continue to, strongly champion diversity and inclusivity, and couldn't be prouder to stand beside our LGBTQ+ colleagues and the wider community this month and always.