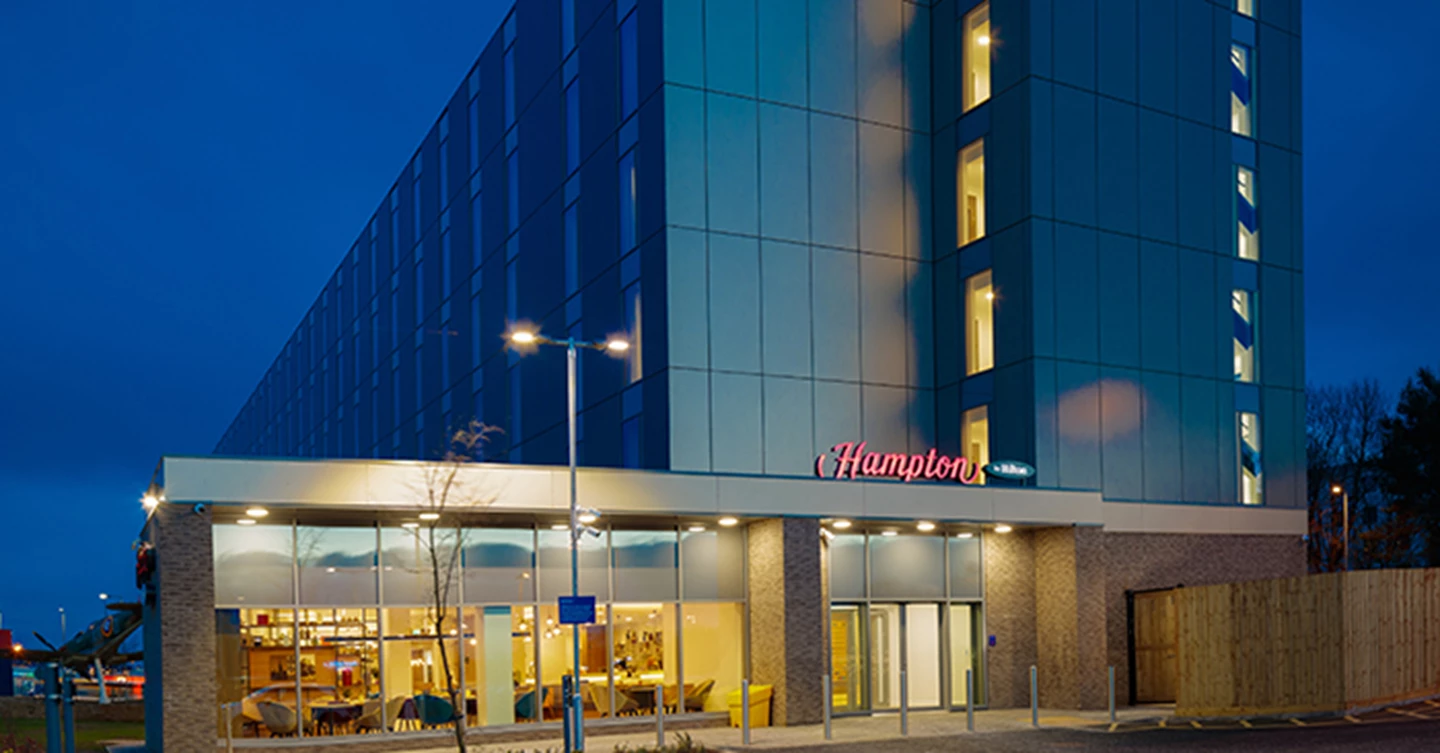 We're pleased to announce the completion of a 240-bedroom hotel development at Edinburgh Airport, for which Puma Property Finance executed a £17.5 million loan facility.
Having completed early, the six-storey Hampton by Hilton hotel has now opened and provides the closest accommodation to Edinburgh Airport's passenger terminal. 
Puma Property Finance's Managing Director, Alice Myers, said of the development:
"We are delighted to have financed this sought-after hotel development at Edinburgh Airport, which combines convenience and quality. Reflecting the breadth of our lending throughout the UK, this is the third development Puma Property Finance has financed in Scotland in the past year. 
"This also reflects our ability to transact across a range of sectors, which include residential, commercial and specialist sector projects - from hotels to student accommodation and healthcare, including care homes and supported living."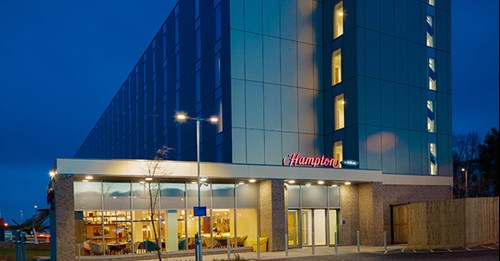 Puma Property Finance delivers development finance to professional developers throughout the UK and across a range of sectors. For more information on any of our lending products, please contact one of our dedicated professionals on 0207 647 8160 or [email protected] or visit our property finance website for more information www.pumapropertyfinance.co.uk. 
Legal Disclaimer
Puma Property Finance Limited is a private limited company registered in England and Wales under company number 11685426 and is not authorised or regulated by the Financial Conduct Authority ("FCA"). Property finance does not constitute regulated investment business. As such, clients of Puma Property Finance will not be afforded the protections available under the rules of the FCA and will not be eligible for compensation under the rules of the Financial Services Compensation Scheme ("FSCS"). Puma Property Finance is the trading name of Heritage Square Limited, Oasis Lending LLP and Puma Lender S.a.r.l.